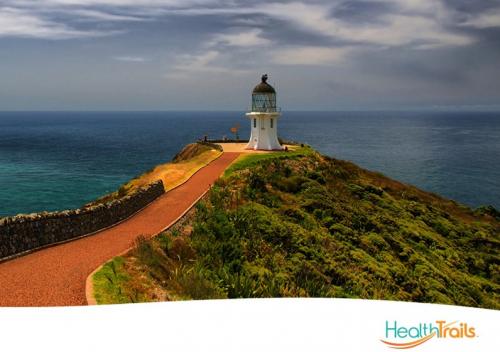 Looking for a fun way to get healthier this summer? No problem! Being Well at Yale has got you covered with the new holistic lifestyle challenge, HealthTrails! 
This year for their annual campaign, Being Well at Yale is changing things up a bit in order to offer a more accessible, diverse and inclusive wellness program which focuses on more than just physical activity alone.   
HealthTrails is a 6-week online holistic lifestyle challenge focusing on four important daily health behaviors:
 Exercise minutes

 Produce servings

 Meditation sessions
 Hours of restful sleep
Practicing one or more of these four health behaviors at least 5 days a week will move participants along their chosen international trails of choice - there are six beautiful and fascinating trails to complete, totaling 300 miles. Along the way participants will see amazing images, read interesting facts and learn tasty recipes from each location! Participants can also take the daily health tip quiz to help them move along their choice as well. 
Plus, participants can form teams for a little healthy competition or they can participate on their own and still complete the 300 mile virtual trek because weekly totals are averaged. And there will be prizes, too! Challenge yourself to start a new healthy habit!
Here are some important dates to remember: 
June 12: Registration opens
June 26: Begin recording health habits 
July 7: Last day to register and/or form or join a team
August 6: Program ends
August 8: Last day to log health habits and complete a brief evaluation of your experience
Interested in learning more about HealthTrails? click here to read the ­FAQ.