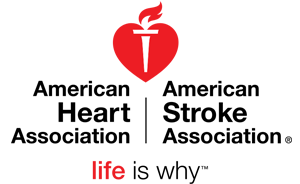 Yale University, Yale Cardiovascular Medicine and Yale New Haven Health have again joined forces as proud sponsors of this year's American Heart Association's Greater New Haven Heart Walk.  This year's walk on May 6 will mark the Heart Walk's 30th anniversary and will be led by co-chairs Dr. Keith Churchwell and Dr. Henry Cabin of the Heart and Vascular Center of Yale New Haven Hospital.
The Heart Walk is an opportunity to be physically active while raising funds to support lifesaving research for heart disease and stroke.  Annually, the American Heart Association grants over $8 million to 38 award recipients within Yale University and the School of Medicine. Last year's walk was a great success with over 800 walkers raising $65,000 for the American Heart Association. Check out the photo gallery from previous Heart Walks.
Register to walk - it's a family and pet friendly event! Check our company page for more information and to create or join a team.
When:             Saturday, May 6, 2017  (Walk begins at 10:00 AM)
Where:            Savin Rock, 6 Rock St., West Haven, CT
What:             3 mile, non-competitive, family-friendly course
Please note: Participants who register by April 28 will receive a t-shirt to wear at the Heart Walk. T-shirts will not be available to those that register after April 28 or at the Heart Walk.
Light refreshments will be served before the walk and lunch will be provided by Subway. Many companies also provide generous giveaways.  The Kids Zone will include face painting, balloon animals, and field games.  There will be special appearances from a Super Hero and a Princess too!
Parking is available at West Haven High School and West Haven City Hall with shuttle service from both locations (no pets allowed on the shuttle).  Handicap parking is available at the Savin Rock Conference Center.
Did you know that 50% of walkers don't make a donation or fundraise?  While the focus is on physical activity and awareness, donations to the American Heart Association are crucial to fight against heart disease and stroke in our community.  Every donation makes a difference.
Even just $10 makes it easier for people to find AEDs (Automated External Defibrillator) in public places by covering the cost to place 9 identification stickers, directing people to these devices that can save someone's life.
If you can't make it to the walk, please consider donating here.  Every donation counts.
Contact beingwell@yale.edu for more information.