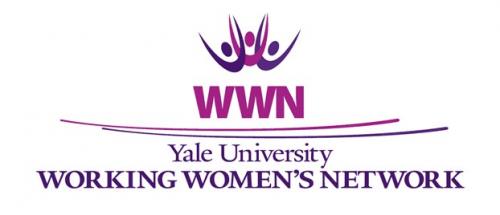 Working Women's Network and Being Well at Yale have recently joined forces to launch two new healthy programs at the workplace, Weekly Walking Groups and four new Knitting Groups!
Walking groups began the week of October 5-9, unless noted otherwise. There is no need to RSVP for these groups. Just come if you can and if you can't make the first walk, hopefully you can attend at another time. Feel free to invite colleagues, male and female! The walking groups are made possible thanks to the volunteer group leaders. Being Well at Yale was happy to provide walking group leaders with Fitbit Zip pedometers and Being Well at Yale signature tote bags.
WWN is also excited to announce four new knitting groups across campus! For the launch of each group, Being Well at Yale provided the healthy ingredients for the "make your own trail mix bar". Yum! In the event that interested participants are unable to attend the first meeting, WWN hopes that you'll consider joining a group in the future. So grab your sneakers and/or your knitting needles and join one of the groups listed below!
Walking Groups:
Mondays at noon with Karina.   Meet at 135 College Street. (starting October 19)
Mondays at noon with Cate.  Meet at the entrance to the Grove Street Cemetery. 
Mondays at noon with Konstantza.  Meet in front of 25 Science Park. 
Tuesday at noon with Dorothy.  Meet at the corner of Hillhouse and Sachem.
Wednesdays at 12:30 p.m. with Emmanuelle and Elizabeth.  Meet at Yale Center for British Art, at the corner of High street and Chapel Street.  
Wednesday at noon with Barbara.  Meet in front of YSN – Building 400 on West Campus (starting Oct 14).
Fridays at 12:00 p.m. with Ann.  Meet on the Beineke Plaza on Wall Street. 
Knitting Groups:
Wednesdays at Noon with Jacqui, Helen and Kathleen at 100 Church St. S., Room E150.  Every week starting Oct 14.
Thursdays at noon with Crystal and Kimber at Kline Biology Tower room 1215 (219 Prospect St.).  Every other week starting Oct 15.
Thursday at noon with Gloria at 2 Whitney in the 3rd floor library.  Every week starting October 15. Gloria is able to help brand new knitters so if you have no knitting experience, you may want to consider this group.
Thursdays at 5:15 p.m. with Melissa and Joanne at 157 Church Street 8th Floor, Room 840 a/b.  Every other week starting October 22. Participants should go through the revolving doors and have to show ID at the guard desk in the lobby and then take the first set of elevators up to the 8th floor and wait in the hall.  Someone will come let you in.
The benefits of knitting and other crafts are beginning to be widely recognized. Check out this Washington Post article found by Jennifer Mendelsohn, Programming Co-Chair of WWN: https://www.washingtonpost.com/national/health-science/might-crafts-such-as-knitting-offer-long-term-health-benefits/2014/04/21/d05a8d40-c3ef-11e3-b574-f8748871856a_story.html