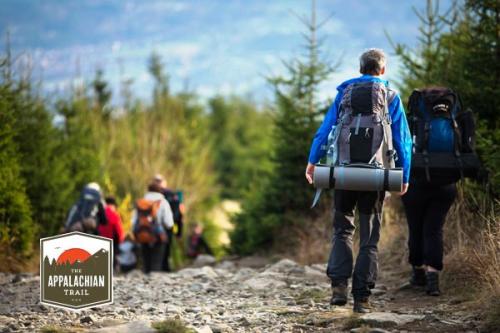 Whether reaching the Great Smokey Mountains, Shenandoah National Park or the final destination of Mount Katahdin, 2,569 Yale hikers hit the trails for eight weeks to be part of Being Well at Yale's Appalachian Trail activity challenge. This sixth challenge sponsored by Being Well at Yale proved to be the most successful one yet with 457 teams tackling the trail and collectively taking 1,130,499,737 steps. Together, they covered enough mileage to travel to the moon and back almost two and a half times!
The top 40 teams that walked the farthest were entered into the grand prize drawing and four teams were randomly selected to receive hiking gear from Trailblazer New Haven. 
This year's winning teams were:
Yale Sustainability
Team YAF
Runners in Action
Livin' the Dream
Team YINS, Yale Sustainability and Team HardCORE earned bragging rights for topping the leader board.  Special shout-outs also go to David Demres, Linda Silva and Carol Edwards-Cole for being the top three performers. Check out the Appalachian Trail photo gallery and put some faces to the names of the teams who hiked to new heights!  
Competition aside, the challenge's main goal was to encourage participants to join their colleagues to get healthy and live a more active life. Many participants shared that they valued the opportunity to make positive lifestyle changes at work. Linda Silva said, "It helped motivate me to walk more in the morning, evening and at work and to take a break and refresh during the day. I pushed myself more with the Appalachian Trail and it helped improve my overall health."  Partha Krishnan found it "fun and an interactive way to help keep me in shape. I wanted to lose weight and it helped me to reach my goals." 
The challenge also offered the opportunity to build department morale. Sarah Jane Compton of the Yale Sustainability team noted that their department "increased walking meetings, made new walking routes and went for two walks a day together while completing site visits."  YINS team captain Emily Hau shared, "The challenge was good for department cohesion - it helps having active people around you, it makes you more active too."   
Though it may be the end of the trail, there's no need to retire the hiking boots yet. Plans are in place to keep the platform open. Stay tuned for details about new and exciting mini challenges to keep you motivated until we all set out on our next university-wide adventure spring of 2016.