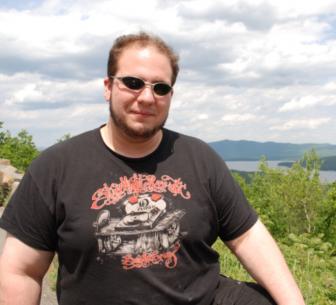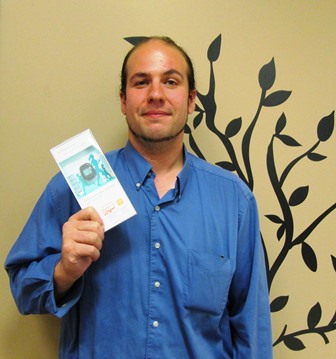 2009                                                                                                2013         
When Phil Barello, Supervisor, ITS Support Center, went to his regular checkup at Yale Health and was told that if he didn't make some significant lifestyle changes, he was at risk for requiring medication, he was surprised. Phil did not want to be on medication for health conditions that were preventable. Phil's clinician shared a secret with him. The secret to keeping himself off medication was simple: diet and exercise.  From that point on, Phil decided to make some simple but important changes in his life; he began eating a healthier diet and increased his physical activity. Since 2009, Phil reports that he has lost about 100 pounds – an amount of weight that will have significant positive impacts on his health and well-being.  
One way Phil increased his level of physical activity was by joining the Ready, Set, Go and Level Up physical activity challenges sponsored by Being Well at Yale, Yale University's employee wellness program. In fact, Phil worked hard with his teammates and was on the winning team for weight loss in the Ready, Set, Go challenge. He shared that during the course of the challenge, he had dropped two belt notches and that the challenge helped him realize how much time he already had to exercise without changing his schedule. In terms of his overall success for the past year, Phil proudly reported, "Thanks to the Ready, Set, Go and Level Up challenges this year (2013), I've managed to lose 15 stubborn pounds!"
And during the Appalachian Trail Challenge in 2015, Phil hiked a part of the trail to October Mountain staying in a lean-to overnight. He plans to hike more of the trail in the future.