Collective Well-being
Collective Well-being
"Collective well-being" is a holistic way to better understand the overall health of a community where its members can thrive. In many ways, Yale can be thought of as a community where its faculty, students, trainees, and staff are its "residents. " Yale seeks to support all members of its community so that they can thrive in all aspects of their lives.  
Our own research experts from the Yale School of Medicine have identified five distinct areas or "domains" that collectively measure well-being and have adapted the 100 Million Healthier Lives Wellbeing Assessment into an assessment tool for Yale community members to use to measure their collective well-being.
 Yale is an environment rich with resources and programs that can foster these domains and nurture your overall well-being. Take the 10-minute assessment and explore these resources below.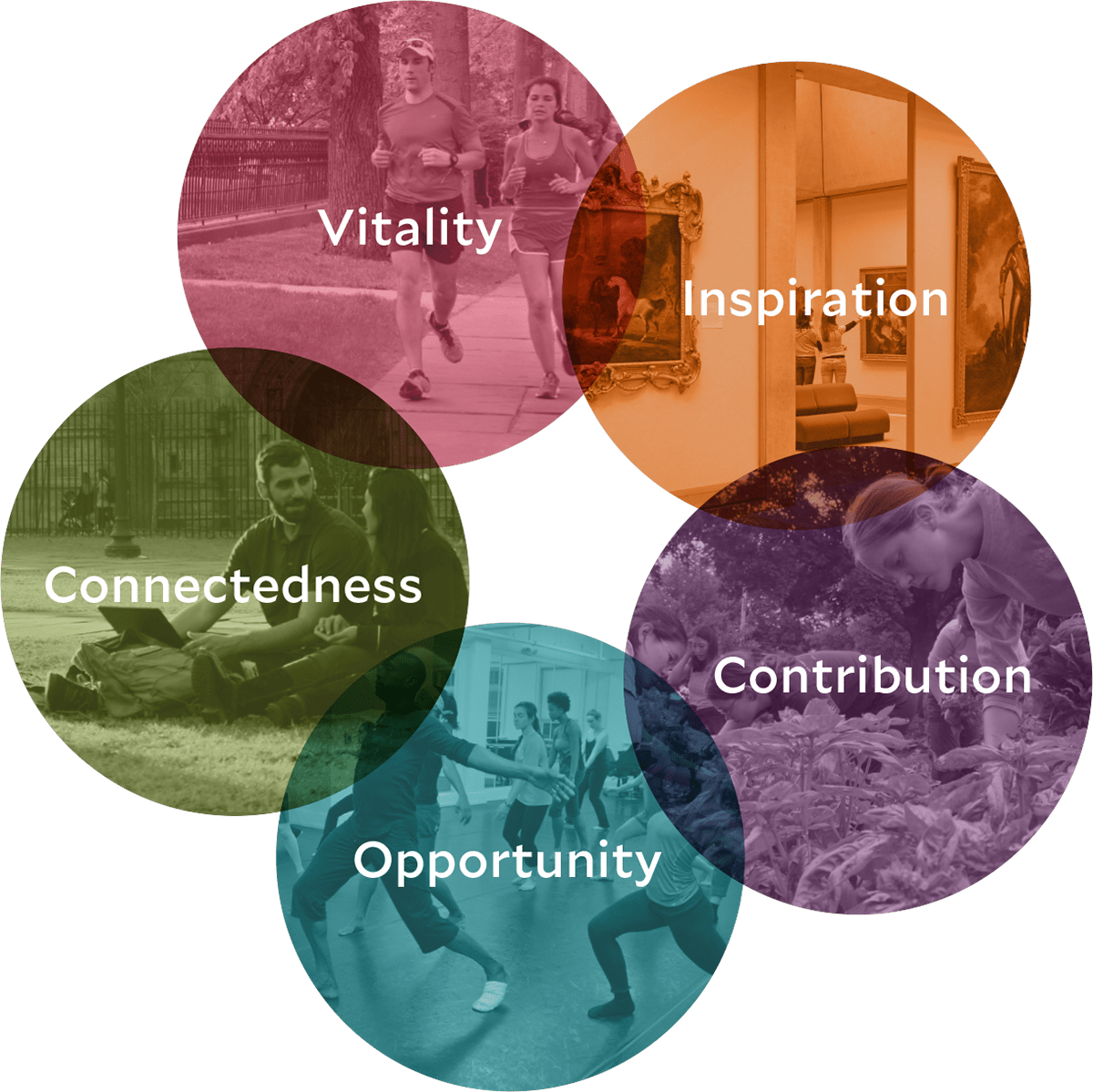 Vitality indicates how you perceive your overall physical and emotional health, including things like your sense of optimism and how you identify and manage emotions.

Inspiration indicates how engaged you are in activities that are mentally stimulating and fulfilling, build grit, and make you feel fully immersed.

Contribution indicates how engaged and involved you feel within your community that helps provide a sense of meaning, purpose, and belonging to your community.

Opportunity indicates how you feel about your financial situation and your ability to achieve your life goals.

Connectedness indicates how connected and supported you feel among community members and your sense of belonging to a group.