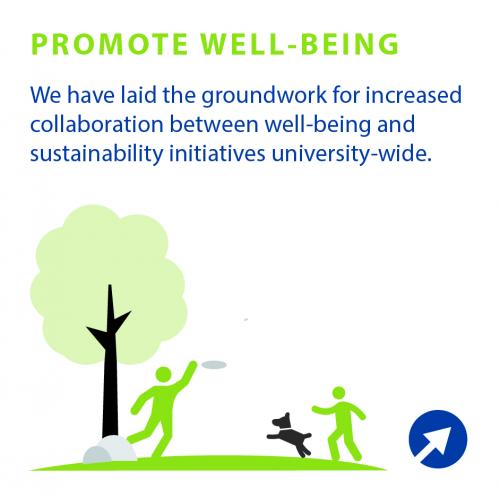 Over the past few years, Being Well at Yale has proudly collaborated with the Office of Sustainability on several different initiatives. To get the New Year off to a healthy start, Sustainability's monthly campaign is all about Well-Being and healthy resolutions which are realistic and sustainable like re-thinking your drink, increasing physical activity, reducing automobile emissions and quitting smoking.
Health & Well-Being at Yale

In 2014, Yale made progress toward improved well-being on campus by aligning the efforts of Being Well at Yale and other Yale organizations with the University's sustainability goals.