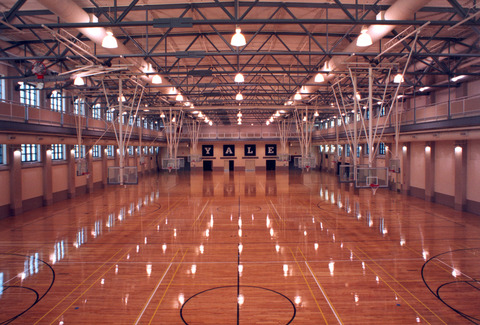 Stay fit this fall by signing up for a physical education class at Payne Whitney Gymnasium! From spinning and kickboxing, to yoga and dance, there is a wide variety of courses and class times to choose from. Whether participants are looking to try something new or continue a fitness passion, programs aim to accommodate most levels of ability.
Physical education classes at Payne Whitney seek to provide members of the Yale community and their guests with the opportunity to increase fitness levels, maximize skill development, and enhance physical and mental well-being. Lacking a competitive format, these programs create a nurturing learning environment for participants to enjoy.
Online registration is now open for both members and non-members at sportsandrecreation.yale.edu. Classes begin on September 8th, including a free "shopping" period from September 8th-14th. Interested participants may take advantage of the "shopping" period to try out classes before registering. For a full schedule and class descriptions please visit sportsandrecreation.yale.edu/recreation-options/phys-ed.