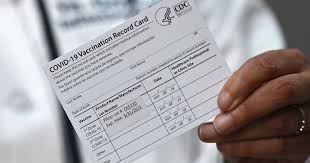 The university's COVID-19 vaccine requirement is critical for the health of our community and a safe return to in-person university operations. Go to the Yale Employee Vaccine Portal and follow these tips to confirm, upload and submit your COVID-19 vaccination documentation once you have received both doses of a two-dose series or one dose of a single vaccine.  Please allow 1-5 days for this information to appear in the portal. 
Learn more and access the Yale Vaccine Portal here. Your "Fully Vaccinated Date" is defined as two weeks after receiving both doses in a two-dose series or one dose of a single-dose vaccine.
Need to Schedule Your COVID-19 Vaccine?
Yale faculty, staff, students and Yale Health members (aged 12 and older) can schedule their COVID-19 vaccine online. The vaccine clinic is located at the Rose Center (101 Ashmun Street). If you have received your first dose of Pfizer elsewhere and would like to receive your second dose through the Yale Program, please call the Campus COVID Resource Line at 203-432-6604 for scheduling assistance.