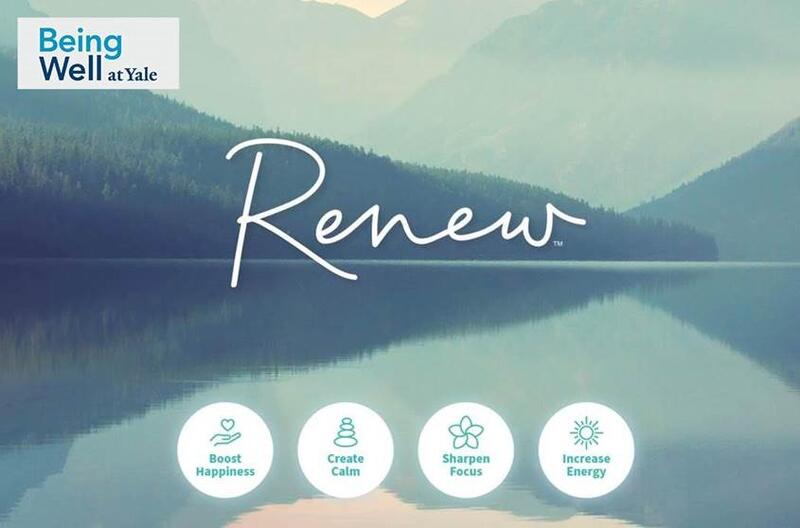 Being Well at Yale is excited to announce a new program called Renew! A holistic online wellness program designed to refresh your mind and body, and strengthen relationships.
Resilience improves with building habits across different aspects of well-being — physical, mental, social, and emotional. Discovering practices that work for you and making them a consistent part of your routine will help you thrive… while equipping you to bounce back from life's challenges and setbacks.
As you complete activities you value and track progress by revealing beautiful, serene outdoor images, you'll create a unique experience that supports a positive shift in how you feel, inside and out.
Renew is open to current Yale faculty, students and staff.
Program begins: February 6
Registration ends: February 13
Program ends: March 5
Last day to log activity: March 7
For more information, check out the Renew FAQ.