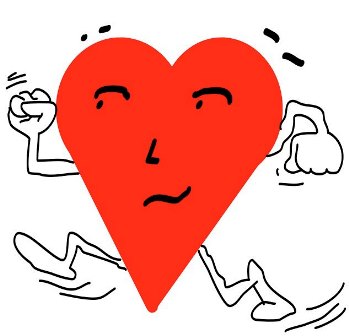 February is Heart Month and many organizations are recognizing this important initiative. According to the American Heart Association, heart disease is the number one killer of women in America, responsible for one in three deaths. Heart disease affects men too, causing one in every four deaths across racial and ethnic groups, reports the Centers for Disease Control and Prevention. But steps can be taken to minimize or greatly reduce the risk of heart disease. Many of these steps are not mysterious or difficult to follow. Some simple ways to fight heart disease include eating a diet low in saturated fats or LDL "bad" cholesterol, getting plenty of physical activity, not using or quitting tobacco products, getting enough sleep, knowing family history which can predispose some people to heart disease, and scheduling regular check-ups with healthcare providers.
Other organizations are also trying to do their part to raise heart disease awareness. Get Healthy CT's website monthly feature is about keeping your heart healthy and it lists valuable information and resources. Yale Health Center is holding two heart-centered classes in February, Preventing High Blood Pressure on the 18th and Heart Alert: Signs and Symptoms of a Heart Attack on the 25th. For more information or to register, go to yalehealth.yale.edu. 
Looking ahead to spring, Yale University will be a sponsor of the American Heart Association's 2014 Greater New Haven Heart Walk happening May 3rd at Savin Rock Beach in West Haven. May might seem far away in the midst of all the snow this winter, but it's not too early to sign up for the walk and start thinking of warmer days ahead. So far, the University has eight official teams. Last year's Heart Walk was a great success! Read more about the 2013 event and see the photo gallery. If you're interested in joining or creating a team, go to the Greater New Haven Heart Walk website, Yale University team page or contact Lisa Kimmel, Company Leader for the Heart Walk, with any questions at lisa.kimmel@yale.edu.