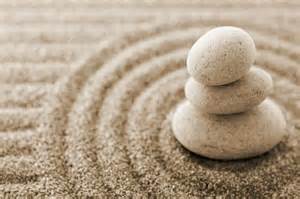 Mindfulness is more than just a trendy buzz word. It's a daily practice, a way of paying attention to our present moment experience in a non-judgmental way. It's a skill that we all have within us, but like any skill, it takes a bit of learning and practice. Researchers are finding that practicing mindfulness can lead to a variety benefits, like improved sleep, better concentration, increased sense of well-being, to name just a few. Mindfulness can be practiced in formal settings, such as a class or group meditation. But it can also be done in informal settings, like while driving, washing the dishes, brushing our teeth, or playing with children. The practice of mindfulness can be applied in myriad ways to our daily lives. 
Because the practice of mindfulness has so many benefits and due to the success of our original Mid-Day Mindfulness series, Being Well at Yale is happy to announce the expansion of mindfulness course offerings in partnership with the Yale Stress Center and the Yale WorkLife program. Beginning in September, we will be offering a new "Mindfulness Menu" of courses for Yale faculty and staff to choose from.
As an appetizer, for those new to mindfulness, we recommend starting with Beginning Mindfulness Meditation, an easily digestible introduction to mindfulness. For seasoned mindfulness practitioners looking to sink their teeth into an existing practice, or for those who have already attended our previous mindfulness courses, we have created Mindfulness 2.0. This course takes a deeper look into the practice of mindfulness helping practitioners learn how to truly make the practice their own. As a complementary side dish, we offer the Yale Community Drop-in Meditation, to both experienced and novice meditators. And finally, for those whose appetite for mindfulness demands the sweetness of dessert, there's the Mindfulness-Based Stress Reduction series at the Yale Stress Center, which for the first time, is being partially subsidized by Being Well at Yale and offered at a discounted rate to Yale faculty and staff. 
For more information or to register for any of the above mentioned courses, please click on the appropriate link below.
Beginning Mindfulness Meditation
Mindfulness-Based Stress Reduction